Today's News
Grosvenor Sees Growth in Cleaning Campus Facilities
ORLANDO, FL -- Grosvenor Building Services, a CIMS-certified cleaning contractor has announced its increasing market-share in addressing university campus building needs. Read More...
United Stationers Names Jan-San Vet to Lead Industrial Ops
DEERFIELD, IL -- United Stationers Inc., a supplier of office, janitorial and break room supplies, has announced that Paul Barrett will serve as chief operating officer industrial, effective immediately. Read More...
Janitorial Helps Lift ServiceMaster Sales, Profit in Second Quarter
MEMPHIS, TN -- Higher royalty fees and an increase in janitorial national accounts helped increase sales for ServiceMaster Global Holdings, Inc. in the second quarter. Read More...
Alphabet Soup of Getting Government Cleaning Contracts
WEST CHICAGO, IL -- Many small cleaning contractors seek out government contracts, and many federal, state, and local governments are required to select a certain number of small companies to fill such contracts. Read More...
Firestone Products Reiterates Commitment to Green Products
INDIANAPOLIS -- Firestone Building Products Company, LLC, a manufacturer and supplier of "Roots to Rooftops" products, has released its second annual Sustainability Report, measuring the effectiveness of its corporate social responsibility efforts. Read More...
Trojan Battery Names OLIS Master Distributor for Iceland
SANTA FE SPRINGS, CA -- Trojan Battery Co., LLC, a manufacturer of deep-cycle batteries, has named Olís as a master distributor of Trojan batteries in Iceland. Read More...
GAF Partners with Habitat for Humanity to Provide Roofing
WAYNE, NJ -- GAF, North American roofing manufacturer, has committed to a national partnership with Habitat for Humanity, matching its own roofing materials donations with installation services donated by GAF Master Elite and Certified Contractors across the United States. Read More...
Congressman Visits Karnak Corporation's Manufacturing Facility
WASHINGTON, D.C. -- Karnak Corporation, a member company of the Roof Coatings Manufacturers Association (RCMA), hosted U.S. Representative Leonard Lance (R-NJ-7) at its headquarters last week in Clark, N.J. Read More...
Transwestern to Manage Amegy's Houston Portfolio
HOUSTON -- Transwestern's Houston headquarters have announced that Amegy Bank N.A. named the firm as property manager for three Houston-area office buildings, totaling 341,986 square feet. Read More...
With Acquisitions, Accruent Enters Healthcare Industry
AUSTIN, TX -- Accruent, a provider of real estate and facilities management solutions, has announced its entry into the healthcare industry. The move aligns with Accruent's focus on delivering purpose-built solutions for specific vertical markets where real estate and facilities management are of strategic importance. Read More...

Industry News
Mosquito Management around Your Office Building
By Stanton E. Cope, Ph.D, Manager, Technical Services, Terminix International; Captain (Retired), United States Navy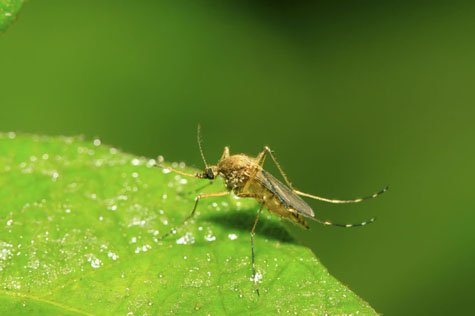 Pesky mosquitoes can quickly ruin any outdoor experience, even a brief outdoor break or trip from your car into the office. Mosquito bites are certainly a nuisance, but they can also result in transmission of serious diseases, like West Nile fever and heartworm. Below is basic information about mosquito habits, challenges that building owners and managers face when trying to control them, and several practical solutions.

To read this article in its entirety, click here...