Today's News
Disaster Restoration Provider Expands in Rio Grande Valley
McALLEN, TX -- ServiceMaster All Pro, a disaster restoration services company in the Rio Grande Valley, recently celebrated the grand opening of its newest facility in McAllen, TX. Read More...
Things to Think about for Janitorial Contract Renewals
COLUMBUS, OH -- With the end of the year coming, so too will the end of many cleaning contracts. Unsatisfied customers may see it as a time to make adjustments and improvements to their business. Read More...
Green Sports Alliance Names Hershkowitz President, Zeulner COO
PORTLAND, OR -- During a time of unprecedented growth, the Green Sports Alliance (GSA), which promotes environmental stewardship among sports teams, venues, leagues, fans and industry stakeholders, has named a new president and COO. Read More...
GAF Recycles Roof before Moving into New Headquarters Building
WAYNE, NJ -- As GAF, North America's largest roofing manufacturer, prepares for the early 2015 move to its new world-class headquarters in Parsippany, NJ, the company is busy installing a new GAF EverGuard Extreme TPO roof on the property. Read More...
Focusing on Collaboration, Trascent Opens New Global HQ
SUMMIT, NJ -- Trascent Management Consulting, LLC, a provider of real estate and facilities management (RE/FM) consulting, has announced the opening of its new global headquarters in Summit, NJ. Read More...
Able Services Names Saccone New CEO
SAN FRANCISCO -- Able Services, a privately held facility service provider, has announced that J. Paul Saccone has been promoted to CEO. Read More...
MiJoy to Team with Cofely at Atlanta Airport
ATLANTA -- Cofely, an integrated facilities management solutions provider, has been named the new facilities management provider in a joint venture partnership with MiJoy Industrial Services, Inc. for the consolidated rental car facility at the busiest airport in the world, Hartsfield-Jackson Atlanta International Airport. Read More...
Healthy Schools Campaign Recognizes NCL for Sustainable Products
PHILADELPHIA -- At the recent ISSA-INTERCLEAN Exhibition in Orlando, FL, National Chemical Laboratories, Inc., Philadelphia, PA (NCL) was recognized by the Healthy Schools Campaign for its ongoing commitment to healthy, green cleaning in schools. Read More...
Ten Ways to Protect Your Hands This Winter Season
TOLEDO, OH -- With winter right around the corner, Betco, manufacturer of professional cleaning, disinfecting, floor care, and skin care products, reminds those in the professional cleaning and building management industries that now is the time to start thinking about hand care. Read More...
ISSA Names Customer Service Award Winners at Trade Show
NORTHNBROOK, IL -- ISSA, the worldwide cleaning industry association, has announced the 10 winners of the 2014 ISSA Best Customer Service Awards. Selected by attendees during ISSA/INTERCLEAN North America 2014, the awards are presented to exhibitors for their exemplary customer contact. Read More...
Industry News
Water & Labor Savings
Green Cleaning Awardee a Long-time User of Microfiber Mop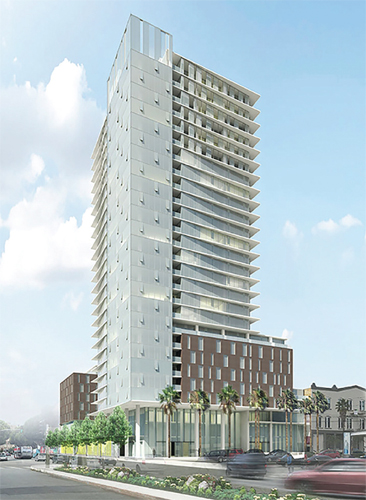 The Rolla Public School District in Rolla, Missouri is no newcomer to green cleaning. In fact, the district has been on the leading edge of healthier cleaning initiatives for its staff and students since 1997.

In 2005, the district embraced the use of a new approach for surface and floor cleaning, using flat, long-looped microfiber mop heads, microfiber mop head charging buckets, adjustable 72-inch microfiber dusters and light-weight microfiber bucketless mops.

To read this article in its entirety, click here...