february 2023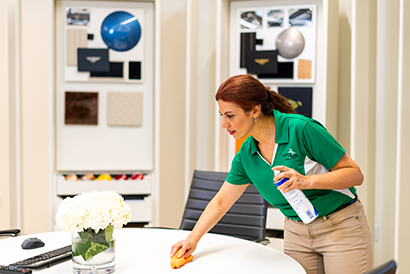 Many owners of commercial, industrial and residential property in snowy climates of the U.S. are faced with damage or the potential for damage from excessive snow build-up on roofs.
According to the National Roofing Contractors Association, a cubic foot of snow (12"x12"x12") generally weighs between 5 and 30 pounds. However, melting and compaction of snow, as in ice-damming situations, may increase this number significantly—a cubic foot of water weighs about 62 pounds.
However, ice is a little less dense than water. Loads imposed on buildings by snow accumulation can reach critical limits such that partial or complete collapse of a structure may result. Snow loads also may cause deflection in support members sufficient to damage the structure, electrical conduits, natural or propane gas lines, water or fluid piping and other building appurtenances.
Significant snow accumulations combined with freeze/thaw temperature cycles or melting caused by sunlight can affect roof system drainage and allow water intrusion to the building on both low- and steep-slope roofs. Following is a snow remediation hazard analysis based on low- and steep-slope exposures and some suggested controls for those hazards.
The primary concern for steep-slope roofs is eliminating or preventing ice dams. Ice dams occur when snow on upper roof surfaces melts because of heat loss from the building, sunlight or warmer ambient temperatures and runs down the roof only to refreeze at cooler overhanging eave surfaces forming a dam that prevents water from readily draining from the roof.
Water may then back up under roof shingles, tiles or other materials and enter the building. Snow load is not ordinarily a major concern in steep-slope structures but can be an issue if the structure of the roof has not been designed for anticipated snow and ice loads associated with ice dams.
Hazards include the following:
• Skylights;
• Tripping hazards like vent stacks, cable lines;
• Unstable ladder access or unavailable ladder tie-off points;
• Fall protection—lack of anchor points or inability to anchor without roof damage;
• Pedestrian access and egress to public or multi-unit, steep-slope structuresduring periods of snow removal or if snow slides are possible.
• Shovels, axes and picks may damage roofing materials during snow removal. Some ice melt chemicals may be incompatible with roofing materials and cause damage.
• Worker exposure to cold, snow and ice. Full story »
today's news
ST. LOUIS -- 4M Building Solutions has acquired Capital Services Inc., a family-owned commercial cleaning serve provider in Columbus, Ohio.

JERSEY CITY, NJ & FRESNO, Calif. -- Imperial Dade, a distributor of foodservice packaging and janitorial supplies, has acquired Focus Packaging & Supply Co., as it expands throughout California.

ORLANDO, FL -- The cleaning product supply chain "will remain essential and resilient even in the storm of a roller coaster economy," according to the President and CEO of the American Cleaning Institute.

TAMPA, FL -- Diversified Maintenance, a provider of facilities maintenance services, has acquired Perennial Medical Cleaning Solutions, a Florida based, all-inclusive, medical cleaning service provider.

NIJMENEN, The Netherlands – Planon, a provider of smart building management software, has appointed Stephan Mau to the Group Board as Executive Vice President for Planon's Real Estate (RE) Management business.

McCONNELLSBURG, PA -- JLG Industries, Inc., a manufacturer of mobile elevating work platforms, has completed its acquisition of Hinowa S.p.A., adding the market-leading brand to its Access segment.